An opening night showdown between the St. Louis Cardinals and Chicago Cubs was supposed to highlight the incalculable amount of talent on the reigning champs' roster.
The Cubs never really got a chance to do that. Not because the talent isn't there — it is, and there's still 161 more games to torture baseball with it — but because Carlos Martinez refused to let it beat him.
The Cardinals opening day starter took to the mound at Busch Stadium and commanded the game well enough to put him in the same sentence as hall of famer Bob Gibson. As in: Carlos Martinez is the first Cardinal to strike out 10 or more batters to open the year since Bob Gibson.
No St. Louis hurler had completed the feat since Gibson struck out 12 on opening day in 1975. The Cardinals wasted that performance, falling to Montreal 8-4. Martinez wouldn't get the win either as St. Louis blew a 3-0 lead in the 9th inning.
Still, Marintez's final line is exactly what you want out of your ace: 7 1/3 innings, 6 hits, 0 ER, 0 BB, and a career-high 10 strikeouts. At one point the starter set down 12 consecutive Cubs.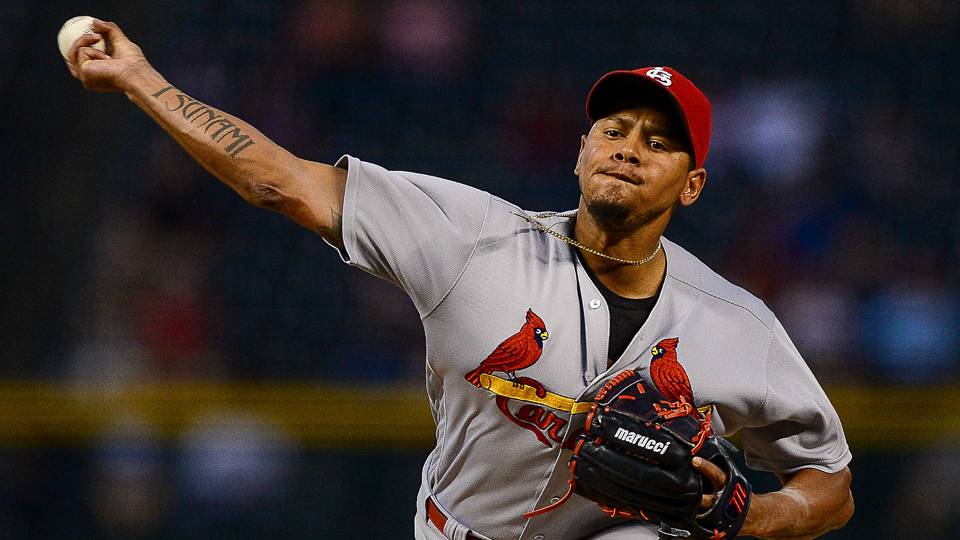 The beauty in it all was in the simplicity of Martinez's game. He placed 68 of his 105 pitches for strikes and pounded the zone with a smooth blend of fastballs reaching 100 mph, and changeups keeping the Cubs confused.
Well, except for Kyle Schwarber, who knocked a single and a double off Martinez and seemed to be the only one able to touch Martinez.
St. Louis still pulled off a 4-3 victory in the bottom of the 9th when Randal
Grichuk sent a ball to the warning track with the bases loaded for a walk-off win. Grichuk may be the hero here, but it's Martinez's performance that'll be remembered.