Depending on your view of things, minor league baseball teams are either the greatest trolls or the best at killing a good joke.
The
Frisco RoughRiders — the Double-A affiliate of the Texas Rangers — are really straddling that line. Frisco has extended an open offer to CBS football analyst Phil Simms to join its broadcast team as
"lead analyst for a day".
The backstory here is quite simple: Simms has been rather ruthlessly mocked for his work on CBS' NFL broadcasts, and was just replaced by recently-retired quarterback Tony Romo for next season. It's still unclear what Simms' new role will be with CBS after getting bumped from the network's top broadcast team, but it appears as though he at least has one option available.
In Frisco, Texas.
"On behalf of the entire RoughRiders organization,
we very much look forward to honoring one of TV's all-time best NFL analysts with a very special broadcast experience," RoughRiders general manager
Jason Dambach said in a press release.
"We don't have specific details at this time of when Simms may join our broadcasts,"
That's both some high-level optimism and some intense shade being thrown there. The Roughriders might be the first team to publicly use negging as a recruiting strategy.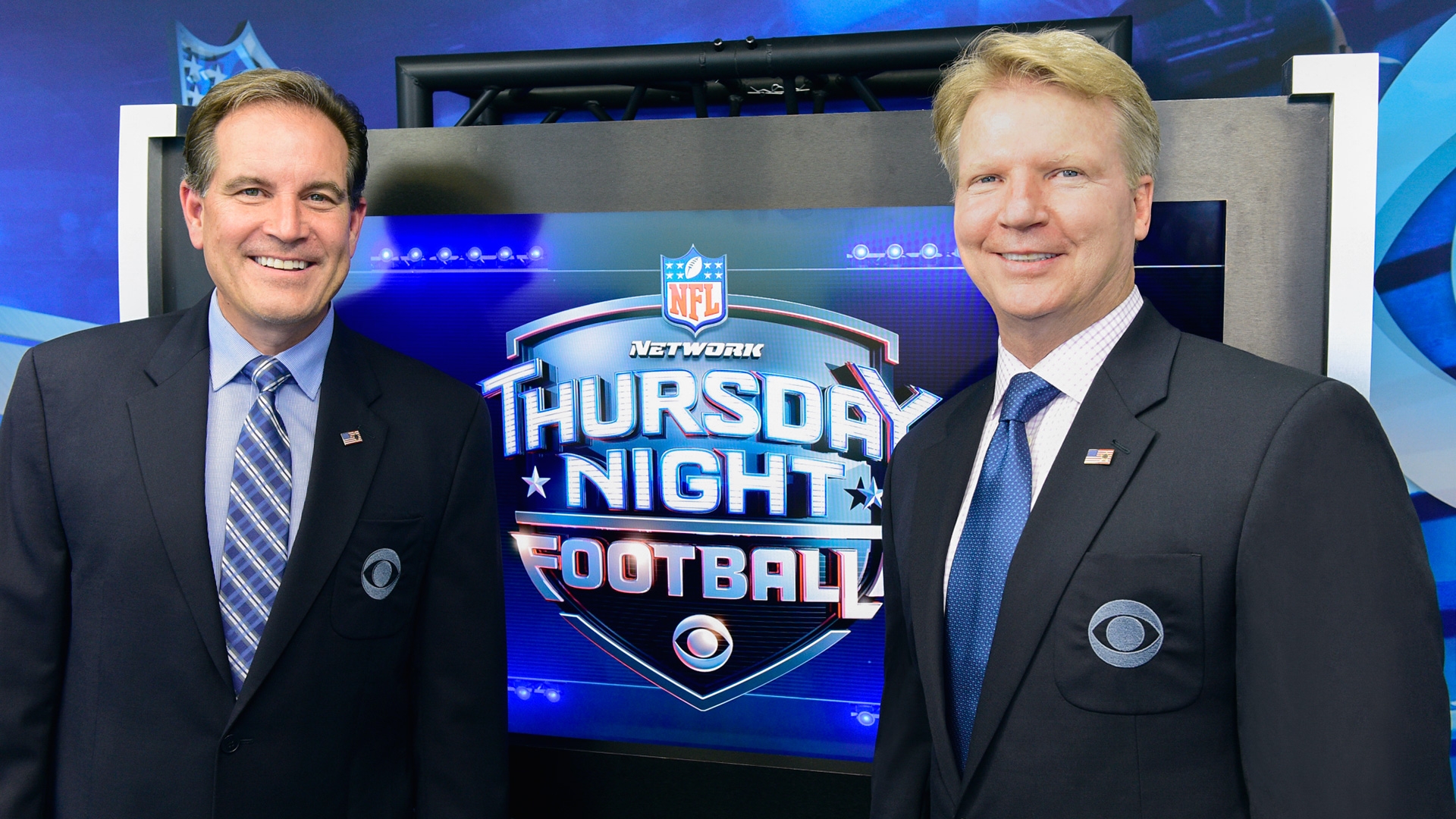 The release goes on to poke fun at Simms even more by noting that while he doesn't have any minor league broadcasting experience, he'd be buoyed in the booth by Frisco's "award-winning broadcasters Ryan Rouillard and Keith Raad."
Of course, this is only a one-day contract. Simms would need to play his way into an extension, but you'd think a former Super Bowl-winner would relish some competition.
It's pretty likely Simms doesn't even respond to this, let alone take the time to turn Frisco down. Which is kind of a shame. Sure, this was offer was presented in jest, but that doesn't mean he can't join in on the joke.
Things can't be too enjoyable for Simms right now. This would at least give him a chance to have some fun with an unfortunate situation.