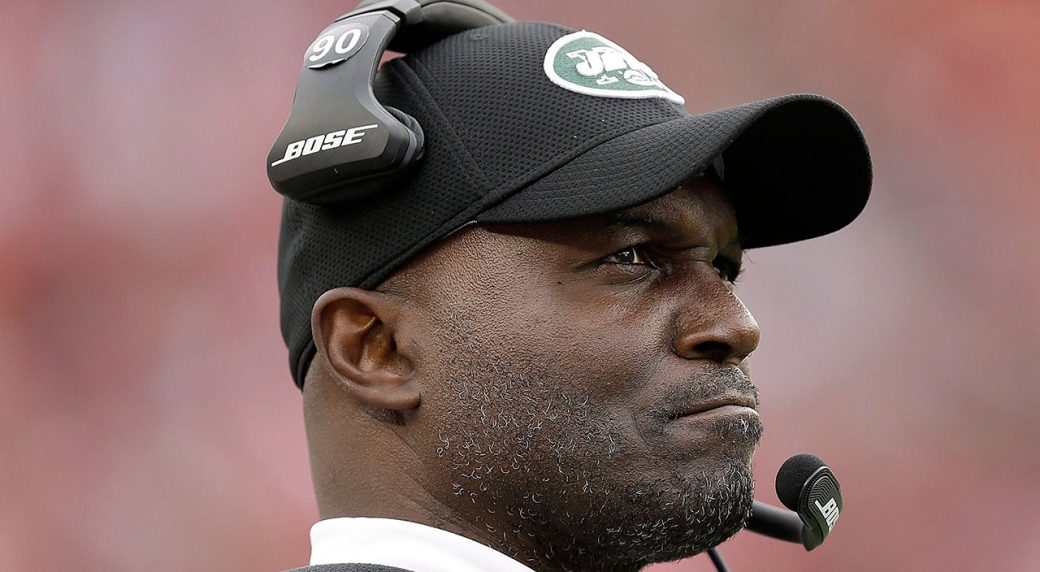 The New York Jets have dealt with a lot of adversity this season, but probably didn't plan on possibly playing Week 16 without their head coach.
Todd Bowles might rejoin the team Saturday, but the Jets announced on Friday evening that he has been hospitalized with an undisclosed illness. He is in stable condition, the team said. The Jets play the New England Patriots on Saturday.
Assistant head coach Mike Caldwell will coach the team if Bowles isn't available, the Jets said.
It wouldn't be the first time a coach has missed a game this season with a medical condition. Broncos coach Gary Kubiak missed a game after experiencing migraines. Vikings coach Mike Zimmer missed a game after emergency eye surgery. Bowles hasn't been ruled out of coaching Saturday in New England, however.
Bowles is in his second season with the Jets, and it hasn't gone well. The Jets are 4-10 and there has been a lot of speculation over Bowles' job security. But at the moment, Bowles' health is the Jets' main concern.